Whether in the private or public sector, businesses must be vigilant regarding their risk management in order to minimize losses.
In many cases, what has been identified as a risk factor within the business, is often identified as "the doorway" to fraudulent activity for the fraud artist. That is why one can define Fraud in many regards as a failure in risk management.
What is the role of legal counsel in recognizing the existence of risk factors? What is the role of counsel in recommending preventative measures against these risks? If we understand the mechanics of fraudulent activities, legal counsel will be in a better position to identify potential risk factors and make recommendations regarding prevention and, if necessary, implement corrective solutions.
In this 1 day lecture, Michel Picard, a reknown specialist on issues of economic crimes who has given conferences in Canada, Europe and Africa , will address the topic of economic crimes, how they occur and how they can be prevented. The course will provide participants with a complete overview of what can happen when management is not paying attention.
Course outline
The course is divided into 3 sections which will cover the following topics:
Defining what constitutes economic crime, money laundering, the investigative process and challenges for forensic investigators
White collar crimes and identifying risk factors within the business. Issues regarding liability of administrators will also be addressed
Analysis of certain cases - false billing, Hollinger, Société Générale, Bernard Madoff and Norbourg
Profile of the Instructor
Michel Picard, Ph.D., has worked for KPMG, Ernst & Young and for the Canada Border Services Agency.

Since 1997, Dr Picard has been heavily involved in studying and investigating issues of economic crime and money laundering. After assuming the role of Head of the Second Cycle Program at the University of Sherbrooke - faculty of Administration at the Longueuil campus which dealt with the fight against economic crimes, Mr. Picard was invited to join the "EIPMF" - Équipe Intégrée de la police des marchés financiers of the RCMP. There, Mr. Picard assisted the investigative team of the RCMP and working as an information analyst, he collaborated in the establishment of operational measures for the EIPMF.

Dr. Picard obtained his Bachelor's Degree in Political Science from the University of Laval; he holds a Master's Degree and a Doctorate in Political Science from the University of Paris X and a Second Cycle Diploma in Administration from the Laval University as well.

Dr.Picard is an author and highly regarded speaker. He is regularly called upon by news media as a specialized commentator to address current issues involving economic crimes for radio and TV.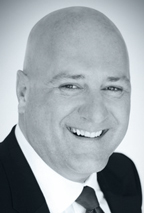 Lecture series - Case management in criminal and penal matters (part 1) >>
CLE CREDITS
7 h 30
CHAD CREDITS
7 hrs
Group size
Course fee
$ 495
(plus applicable taxes)
Notes
This course is offered
in french


ACCREDITATIONS